I find that when I get away from exercising, my joints seem to hurt more. Especially, when I sit down too long. I've been trying to get back into my yoga routine, but I still have those aches and pains. I guess my body is trying to scold me for slacking. It's not a very painful pain, just distracting when I'm trying to write.
You know I'm one to try natural products before reaching for the chemicals, I was glad to find out about Zim's Max-Freeze.
Max-Freeze is made by the company, Perfecta Products, has been helping the world with their innovative, natural Zim's product line. By using naturally based herbal ingredients like, organic Ilex, aloe, arnica, vitamin E, and tea tree oil, they have been helping people of all ages manage their pain. Their products do not contain synthetic chemicals like parabens, synthetic fragrances, sulfates, paraffins, petroleum, or mineral oils.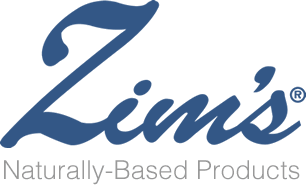 I like the spray version of this product, and I would like to check out the cream version as well. The ingredients in this pain relieving product are most that I use in other natural products, so I was certain this would do a good job. I tried  Zim's Max Freeze after I was done with my writing and walking around afterwards. It really does deal with muscle pain quickly, numbing pain with a cold sensation that soothed my muscles.
Ease of use:
Zim's Max Freeze is very compact and easy to take along if needed. Since they also carry a roll-on and cream in addition to a spray, you have many options for convenience. It's great for taking care of localized pain, so if you are out and about, you could just take it out and use quickly.
Smell:
As most topical pain relievers, you definitely can smell the natural ingredients when first going on, but it does vanish quickly.
 Where to Purchase
If you are looking to try Zim's Max Freeze, you can purchase this all natural pain relief product at most major retailers, like Wal-Mart, Walgreens, CVS, and Target. You can also find it online.
Win it:
a Rafflecopter giveaway

Six Feet Under Blog is not responsible for any liabilities of giveaway, including that it is the brand's responsibility to send product and therefore, winner must contact company with any problems in delivery.
Disclosure: Six Feet Under Blog did not receive compensation for this review but did receive free product for review purposes via Zim's. All opinions on this product are my own and may differ from our readers' opinions.
Would you like to have your products featured in a similar giveaway event? Want to increase your social media exposure before the holiday season? See how we can help! Contact info@sixfeetunderblog.com